Services
Industrial Account Service
For businesses or even one-time projects that generate larger quantities of scrap metal we offer container service to your location.  Contact us for more information.
Demolition and/or Dismantling
We specialize in demolitions, dismantling, and tear downs of variety of structures. Call us for a quote on any of these on-site services.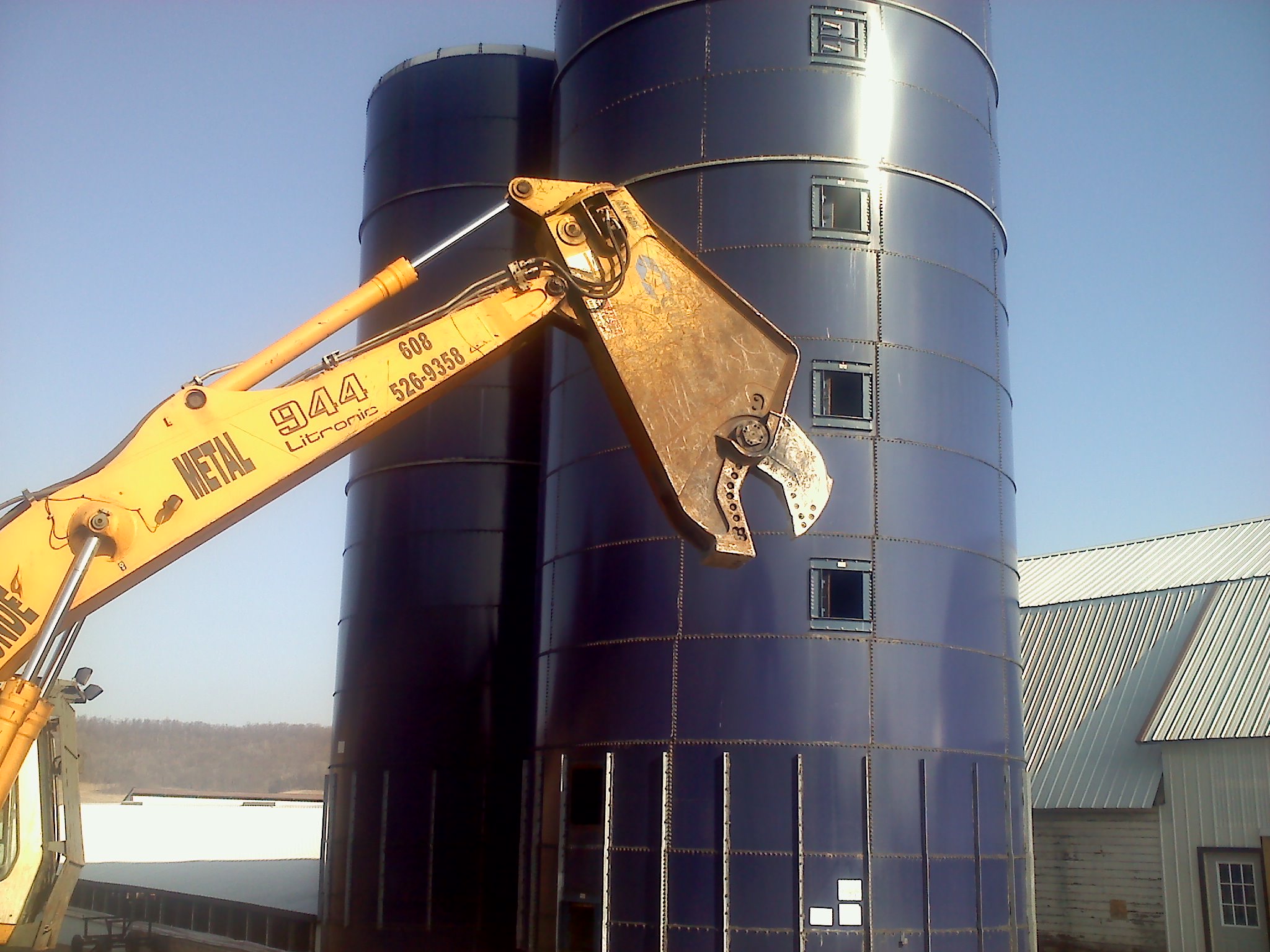 Dumpster/Roll-off Services
We offer a variety of dumpster/roll-off sizes that can be delivered to your home, business or farm for large quantities of scrap metal.  Please call us for a quote.
Vehicle Pick-Up
We offer vehicle pick-up if you are unable to bring the vehicle into Runde Metal Recycling.  Call us for a quote on your vehicle picked up.

Community Service
K-9 Training
Local and State Wide K-9 Officers use junk vehicles from Runde Metal Recycling to train with their dogs on locating drugs hidden in the vehicles. 
Thank you to the Officers and their dogs in these pictures!
Vehicle Crash Education
We offer to area Fire Departments set-up of "crash sites" where they practice JAWS rescue of victims.
Thank you to the Holmen Fire Department!